Our Mission
We are building the most innovative and compassionate company in the world, guiding people on their unique path to homeownership.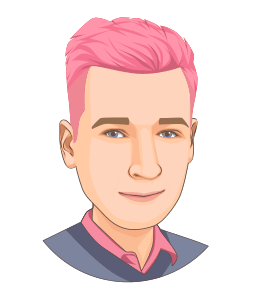 Embrace mistakes
Mistakes are how we learn and improve, action bias allows us to iterate and learn quickly.
Work hard to live up to our potential
We put in the hard work required to achieve our ambitions - we are changing real estate and the world!
Leave egos at the door
We stick to one another, everyone here is working toward the same goal. We all succeed or we all fail.
Always be open and transparent
Radical transparency creates an inclusive, effective and positive workspace.
Learn from differences
We recognize differences and benefit from our different perspectives.
Have fun and eat chocolate
Work takes up a majority of our awake time - it's only worth it if we make it enjoyable!
Healthcare
We care deeply about our employees' well-being. We offer all our employees top-end medical coverage through a no-deductible Aetna plan. We also offer vision and dental benefits.
Equity
We want the entire team to feel invested in the company. All our compensation packages include equity on top of competitive salaries.
Learning
At Landis you'll be surrounded by experts across a number of fascinating fields: real estate, personal finance, FinTech, web development, data engineering, data science, capital markets, behavioural science, consumer marketing and more. We're all here to learn from each other as we combine our strengths to do great things.
Impact
We're proud to be working hard on making homeownership more accessible in America. At Landis, you'll be directly contributing to helping people build stronger financial foundations and a better future for themselves and their families.
Candidates who identify as members of historically underrepresented groups are highly encouraged to apply. A diverse workforce and open culture are at the heart of our organization, and vital to our success.
Landis is an equal opportunity employer (EEO). In keeping with the standards of Landis, we make all employment decisions including hiring, evaluation, termination, promotional and training opportunities, without regard to race, religion, color, sex, age, national origin, ancestry, sexual orientation, physical handicap, mental disability, medical condition, disability, gender or identity or expression, pregnancy or pregnancy-related condition, marital status, height, weight or any other protected status in accordance with applicable law. If there are preparations we can make to help ensure you have a comfortable and positive interview experience, please let us know.
Landis helps renters transition to homeownership.
We allow our customers to select their dream home, rent it and purchase it anytime in the first 12 months. We also offer tools and incentives to our customers to improve their credit score and build up their down payment.
From our offices in New York City, the Landis team is proud to use the latest technologies to improve our customers' financial profiles and pursue our social mission of allowing everyone to own their home.
© Landis Technologies Inc